Maximizing Efficiency with Offshore Development
Mar 13,2023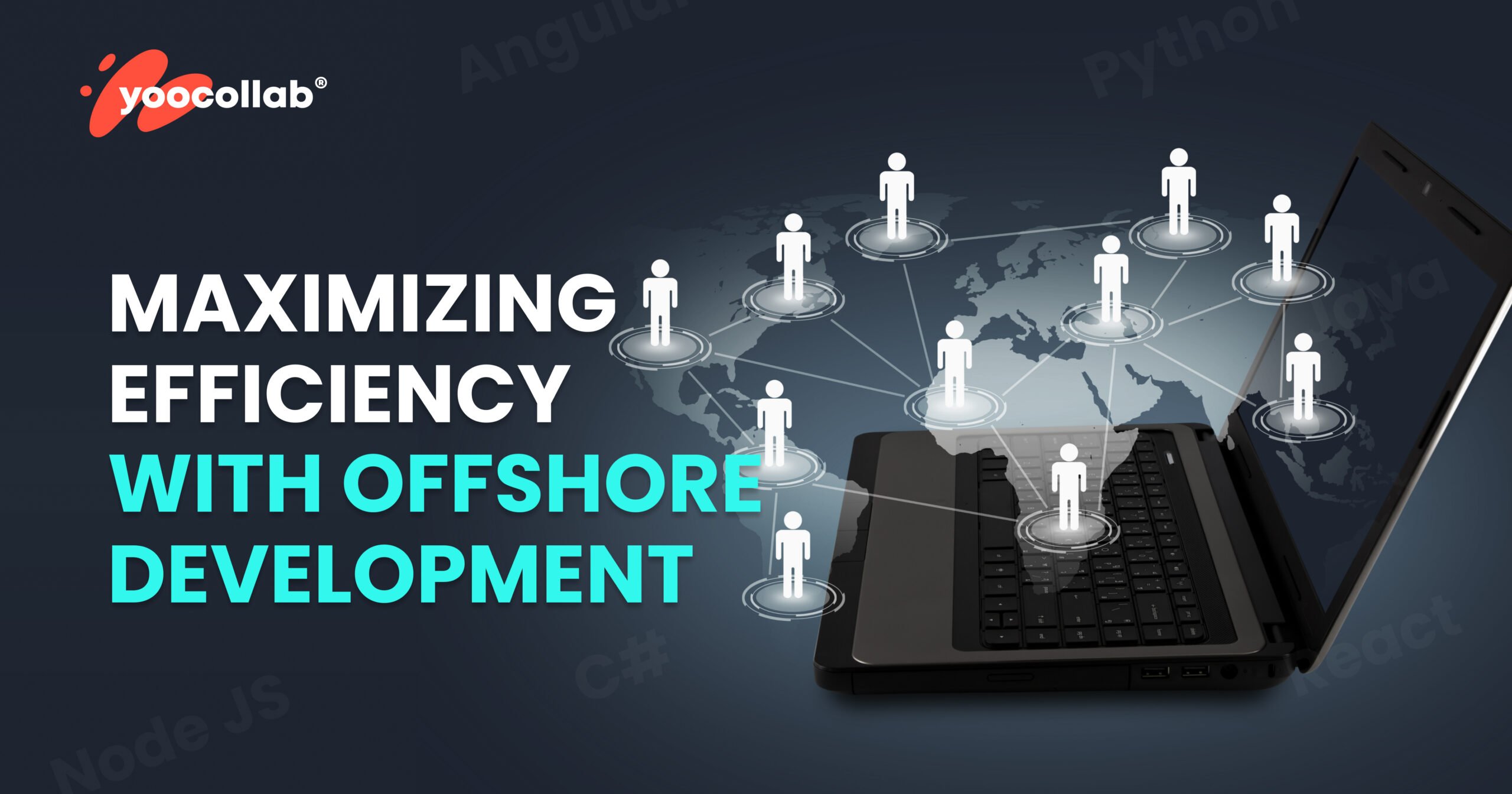 E
Offshore development is the process of outsourcing software development projects to a third-party provider located outside of the client's country. 
This type of setup offers an array of advantages, such as access to experts who are specialized in certain areas and lower costs due to currency differences and offshore labor market regulations.

Additionally, offshore development allows organizations to create new products quickly with shorter time-to-market windows while keeping total expenditures within budget. Offshore development allows companies to focus on their core activities and gain access to superior technology resources, making it a highly attractive option for many businesses worldwide.
Advantages of Outsourcing vs. Internal Development Teams
The decision to offshore development can have significant advantages over developing in-house by an internal development team.
 A major benefit of offshore development is cost savings due to lower labor costs that offshore countries might offer. 
Additionally, offshore teams are able deliver high quality work and meet tight deadlines because of the availability of larger talent pools than typical domestic labor markets can provide. 
In addition to cost savings and access to skilled workers, offshore projects often offer local knowledge or experience helpful for post-development troubleshooting, building new relationships with potential customers or partners, and operating in other geographic areas. 
Offshore development also offers scalability that internal teams might not be able to easily manage without increased hiring or shifting resources within the company. When considering which option to pursue it is important to weigh the pros and cons of outsourcing vs. setting up an internal team as each project scenario may call for a different approach best suited for that particular situation.
What to Look for in an Offshore Partner
When searching for an offshore partner, it is vital to take a few key elements into account. 
First and foremost, offshore development can be a great way to save costs while still maintaining high-quality standards, so research your options carefully and look at the offshore provider's experience in the specific area of expertise you require. It can also be helpful to receive feedback from other companies on their offshore partner performance, as this gives you a better overall picture of their operations. 
Additionally, ensure that your offshore development partner is agile enough to respond quickly and accurately to any changes that occur in your project timeline or implementation requirements. 
Finally, always make sure that clear communication pathways between your onshore team and theirs have been established as this will go a long way toward fostering successful offshore partnerships based on mutual trust and understanding.
Establishing a Solid Process for Communication and Collaboration 
Ensuring offshore development success requires a solid process for communication and collaboration. 
An effective communication plan involves setting up what and when to communicate, who will communicate (including language used), and utilizing the right channels and technologies to enable efficient conversation.
Fostering an environment of collaboration then builds on this foundation, providing offshore teams with the opportunity to provide feedback, contribute ideas, and eventually create shared outcomes that are beneficial to everyone. 
When these two elements work together, offshore development becomes much more successful, with teams coming together to work towards common goals in an efficient and mutually beneficial way.
Tips for Optimal Project Management & Monitoring Quality Assurance 
Here are some tips for optimal project management and monitoring quality assurance:
Define the project scope: Before you start any project, make sure you have a clear understanding of what you're trying to achieve. Define the scope of the project and identify all the tasks and milestones you need to accomplish.
Set realistic goals: It's important to set realistic goals that are achievable within the given timeline and resources. Make sure the goals are specific, measurable, and relevant to the project.
Develop a project plan: A project plan outlines the tasks, timelines, and resources required to complete the project. It helps keep the team focused and on track throughout the project.
Communicate clearly and frequently: Communication is key in project management. Make sure everyone on the team knows what is expected of them, and keep them updated on project progress and changes.
Assign roles and responsibilities: Clearly define each team member's roles and responsibilities to avoid confusion and ensure everyone knows what is expected of them.
Monitor progress: Monitor progress regularly to ensure the project stays on track. Use project management software or other tools to track progress and identify any areas where improvements can be made.
Conduct quality assurance: Quality assurance is essential to ensuring that the project meets its goals and objectives. Develop a plan to identify, track, and resolve any quality issues that arise during the project.
Manage risks: Identify and manage potential risks that could impact the project. Develop a risk management plan to address potential issues before they become a problem.
Celebrate successes: Celebrate milestones and successes along the way to keep the team motivated and engaged in the project.
Evaluate the project: Once the project is complete, evaluate the results to identify areas of improvement for future projects. Use what you learn to continually improve your project management and quality assurance processes.
Leveraging Technology to Maximize Productivity and Efficiency
Businesses are starting to see the value of leveraging technology to maximize productivity and efficiency. 
Overall, leveraging technology through offshore development has been an absolute game-changer for many organizations looking to increase their performance at low cost.
Offshore development can access talented professionals from around the world without creating an on-site team.  Specialized offshore developers can help create bespoke software and deliver projects faster with improved quality.  Offshore development streamlines cost-effectiveness by reducing recruitment and local resource expenses.Defining Offshore Development and its Benefits
Conclusion
To sum it up, offshore development has many advantages that make a business more efficient.
Organizations have access to lower costs, specialized talent and global resources when working with an offshore vendor like Yoocollab.
Strategic outsourcing from an experienced offshore partner can result in higher quality results delivered more quickly compared to in-house teams. It also helps organizations keep their focus on delivering the best customer experience. 
Yoocollab provides offshore development services to stay ahead of the competition.  We offer expertise and resources for successful project completion. Our company ensures on-budget, on-time delivery while meeting organizational requirements.
With   comprehensive range of services and competitive pricing, they are the perfect partner for any company that values efficiency and success.