What is Offshore Development and How Can It Benefit Your Business?
Feb 15,2023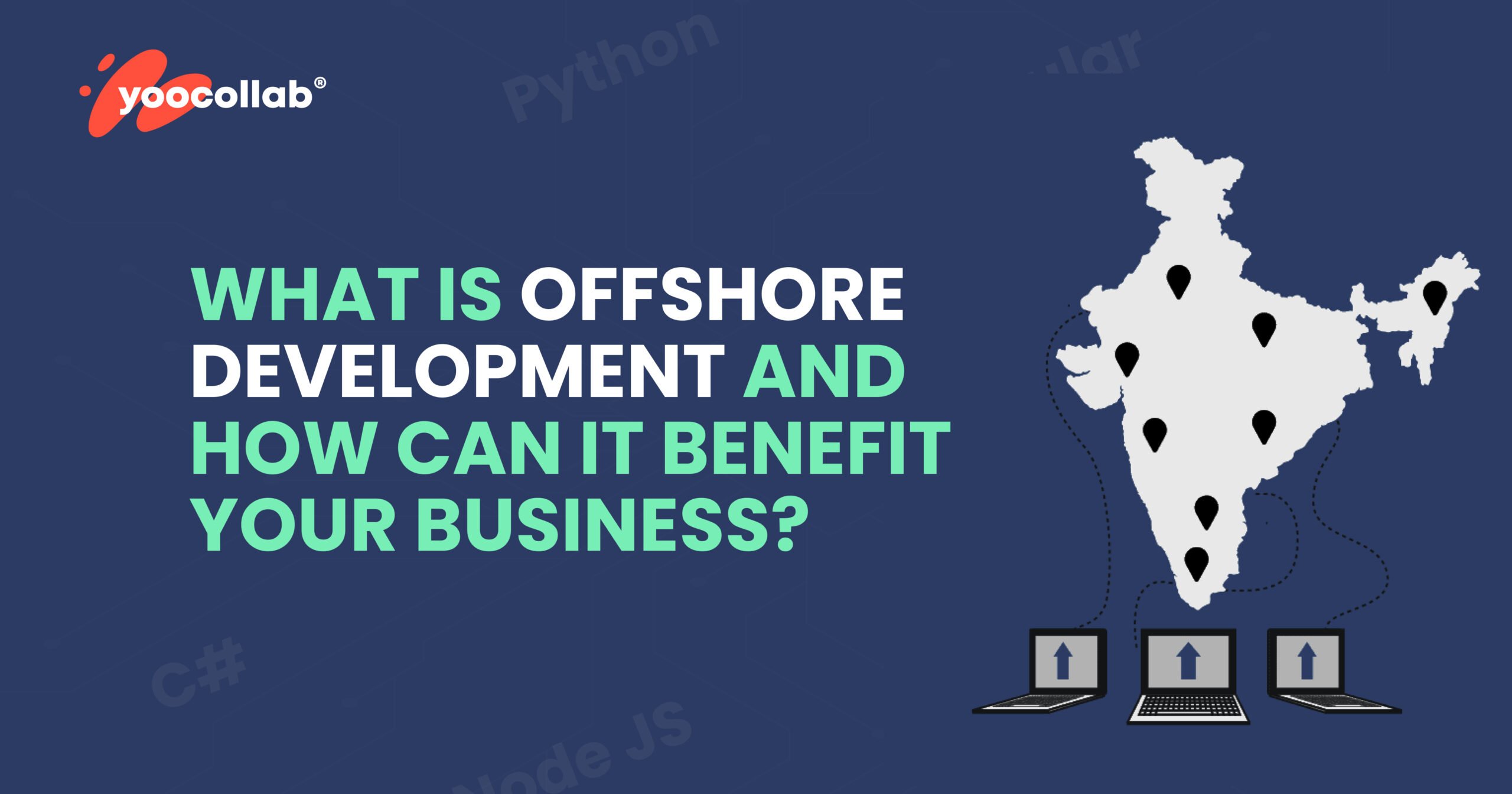 Offshore software development has become a powerful tool for businesses of all sizes in recent years, as it provides access to talented offshore developers who can help companies create and maintain innovative software applications. Offshore software development helps businesses maximize their resources while ensuring high quality work. It also allows them to quickly respond to market changes or customer requests that require new functionalities or features on existing projects. 

Moreover, offshore software development can be combined with onshore counterparts to create unique experiences that help companies achieve their goals faster and more efficiently.
In summary, offshore software development is a great resource for businesses of all sizes that seek cost savings, access to top talent, and improved time-to-market speeds.
How can you find the right offshore development partner for your company, and what should you look for in a provider?
Finding the right offshore software development partner for your company can be a daunting task, but there are important factors to consider when selecting a provider.
Firstly, it is essential to look for offshore software developers with specialized knowledge and skillset tailored to fit your project and goals; whether that means taking advantage of onshore and offshore software collaboration models or onboarding offshore resources. 
Next, selecting an offshore development partner must include verifying their technical and security capabilities by asking for customer references to get feedback on their performance.
Ensure continuity of services and reasonable cost structure. Consider scalability to efficiently handle sudden needs.
Explore potential for future services.
How do you manage the project once it's underway, and how can you ensure that everyone stays on track and meets deadlines?
The offshore software development process can be challenging to manage effectively and ensure everyone stays on track and meets their deadlines. It is important for the project manager or offshore coordinator to have a clear understanding of the offshore developer's capabilities, as well as maintaining a regular dialogue with offshore team members. Scheduling regular onsite visits from the offshore team, having an effective communication plan in place, setting milestones at pre-planned points throughout the project and frequently reviewing complex tasks are all effective strategies that can help keep the offshore software development process on track. Developing strong relationships between onshore and offshore personnel will assist in creating a productive working environment and ultimately provide smoother project management throughout its lifecycle.
What are some of the common challenges associated with offshore development, and how can you overcome them?
Offshore software development presents numerous challenges that can be difficult to work through, such as language and cultural differences, time zone differences, and technological infrastructure issues.
Working with offshore developers requires more management attention than onshore solutions due to the added challenge of managing remote teams and processes. To ensure successful offshore development, it's important to plan ahead by doing your research on the offshore location's laws, communicate effectively with all stakeholders, find ways to cross cultural boundaries and leverage technology for communication and data transfer. 
Available communication channels such as video calls help bridge team members from onshore to offshore by providing opportunities for face-to-face interactions.
Hiring a consultant experienced in offshore software development can be beneficial for successful offshore projects.
Consultants understand the process and help navigate disagreements between onshore and offshore teams.
Consultants help to identify potential pitfalls before they happen.
What are the costs associated with outsourcing to an offshore development team, and how can you keep them as low as possible?
When considering offshore software development, it is important to think about potential costs associated with offshore teams. Hiring a developer offshore can provide significant cost savings as offshore labor might be cheaper in certain regions; however, the overall financial results may vary when dealing with different offshore teams with specialized resources. 
Balance this against the increased cost of havin onshore developers who may cost more but might offer higher quality work.
 In order to keep costs low while outsourcing offshore, businesses must plan and measure the success of their offshore projects, manage hiring teams carefully, negotiate payment terms and schedules effectively, choose the appropriate communication channel and platform for exchanging information, and embrace risk management strategies from beginning to end. In doing so, businesses can minimize offshore investment costs and maximize returns in an effective manner.
Are there any other factors to consider when deciding whether or not to outsource software development work overseas?
Offshore software development allows businesses to maximize their resources while ensuring high quality work. Onshore and offshore developers have different levels of experience and will require different levels of management oversight. Additionally, it is important to factor in the quality control measures that offshore companies put into place for their software developers. Lastly, time zone differences can also play an important role in how efficiently offshore teams communicate and collaborate.
 While outsourcing offshore comes with its own set of challenges, by carefully assessing these considerations ahead of time a successful offshore software development project can be achieved.
Conclusion:
Offshore development can be a great way to get the IT resources you need at a fraction of the cost of hiring locally. But it's not right for every business. It's important to do your research and understand both the risks and benefits before making a decision. 
Yoocollab is here to help you find the perfect offshore development partner for your project. Contact us  today to learn more about our services.