Growing Trends Of IT Offshore Outsourcing To Watch In 2022
Oct 21,2022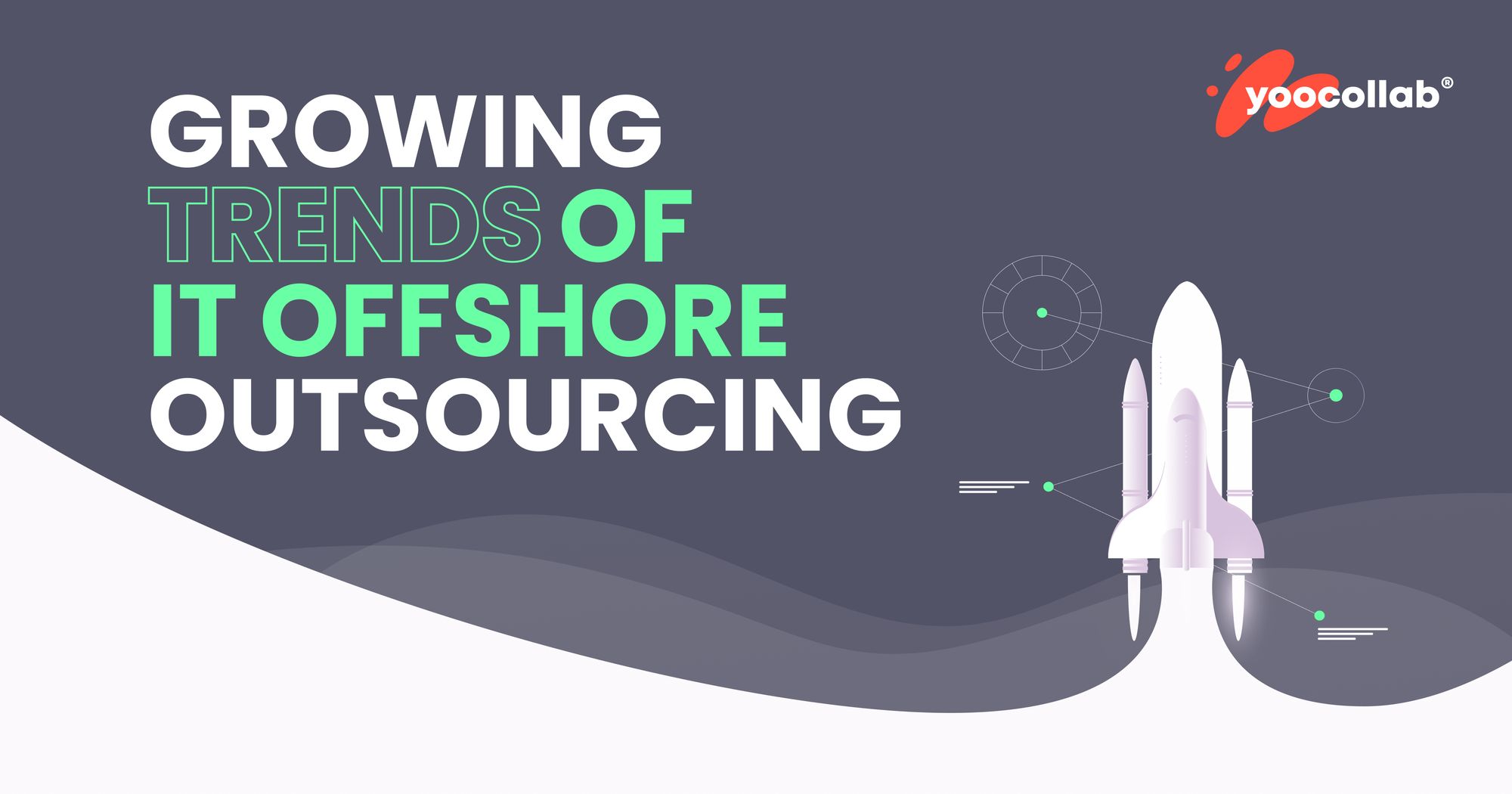 IT offshore outsourcing is one of the most rapidly growing trends in the IT industry as businesses seek to reduce their IT costs and maximise efficiency. The trend of IT offshore outsourcing is expected to become even stronger in 2022, as businesses have been using it more than ever over the past year thanks to its various financial and operational benefits. IT offshore outsourcing enables companies to access skilled IT professionals from around the globe while saving money on IT costs. Increased competition, technical innovation, advances in digital technology and cross-border trade are only a few of the factors that will continue to drive this strong growth trend next year. Those responsible for IT need be aware of these changing trends and understand how it relates to their organisation's needs, so they can make informed decisions when it comes to IT offshore outsourcing in 2022.
Hiring Niche Talent
According to a survey by Gartner, 64% of IT executives consider the shortage of tech talent the main barrier to adopting new technology. In fact, lack of talent was the most cited barrier for IT companies towards development cited in the same survey. The shortage of tech talents is so big that it led to around 40 million unfilled jobs in 2020. 
This lack of niche talent, and because it takes time and financial resources to grow and upskill in-house teams, companies turn to offshore outsourcing. This way they instantly get access to niche talent in highly technical skills. Meanwhile, these offshore companies in turn try to find qualified professionals around the world to work on their clients' projects.
Nearshore Outsourcing Instead of Offshore Outsourcing
Nearshore outsourcing is when businesses decide to hire outsourcing teams from neighboring countries instead of offshore outsourcing them to far-away countries. An example of this is, for example, when a company from Germany hires an outsource team from Belarus or Armenia instead of outsourcing their project to India or China. This is in part due to the smaller difference in time, as teams get to work together simultaneously, and in part to the fact that managing supply chains, or organizing travels is easier with countries that are geographically closer. This is further encouraged by the COVID-19 pandemic, which made traveling further distances considerably harder. 
Remote Work and Business Flexibility
COVID-19 pandemic has made working from home the new norm. Many companies have recognized the benefits of giving their employees the flexibility of choosing the place they want to work from, and the employees have also benefited greatly from that flexibility. According to a survey by SuperStaff, 44% of employees currently work remotely. 
These changes have resulted in many businesses becoming more flexible in how they work. Because of the changes and unplanned situations brought by the pandemic, many companies expect their outsourcing clients to be more understanding in case of unplanned changes in the pace of the project.
Demand of Better Data Security
Data security is another trend in our list that has received a significant amount of attention recently.
Especially in the case of offshoring, with an abundance of low-quality services and data breach stories lurking around, data privacy is a major concern for many businesses when outsourcing their IT needs. As there is more information about data breaches and other potential dangers, brands educate themselves of possibilities and try to avoid them. As a result of this, many companies turn to Managed Service Providers (MSP) to ensure enhanced data security for their distributed teams or demand improved cybersecurity solutions from their outsourcing partners.
Artificial Intelligence and Automation
The list wouldn't have been complete without AI and Automation, two terms that have at this point become buzzwords in the IT industry. Companies use AI for many purposes, trying to automate repetitive tasks to make the work process more productive. Many companies now also turn to AI to ensure a better customer experience through trained chatbots. This increased usage of AI technologies to improve work processes, in general, motivates companies to look for offshore outsourcing partners offering AI solutions.
Increased Usage of Collaborative Tools

Collaborative tools are not a new thing in the IT industry, especially in the case of remote work or where there is a need to regularly report to the clients. Because of the rapid changes that happened after the emergence of the internet, and especially during the pandemic, companies increasingly switch to collaborative tools to ensure improved workflow and smooth operations. Implementing modern-day tools into their workflow, companies are at lesser risk of miscommunication and project delays, ensuring better management efforts both time- and cost-wise. Some of the more popular tools that have made their way to the IT world are Slack for Communication, Trello for Project Management, and Zoom for team calls, but the number and specialization of these tools are growing constantly. 
Final Thoughts
Building dedicated teams is not an easy feat, but with the right tools and approaches, it is possible through a partnership with the right company. Keep in mind these emerging trends as you navigate through the world of IT outsourcing and try to manage your business effectively. Use them to develop a business plan that will ensure your success irrespective of any challenges that may arise in the process.
And if you are interested in exploring the possibility of outsourcing your IT efforts and are looking for a company with multiple years of experience, and a large number of projects under its belt, feel free to reach out to us for possible cooperation.