Uncovering Hidden Talent: Strategies for Successful Talent Acquisition Managers
Dec 13,2022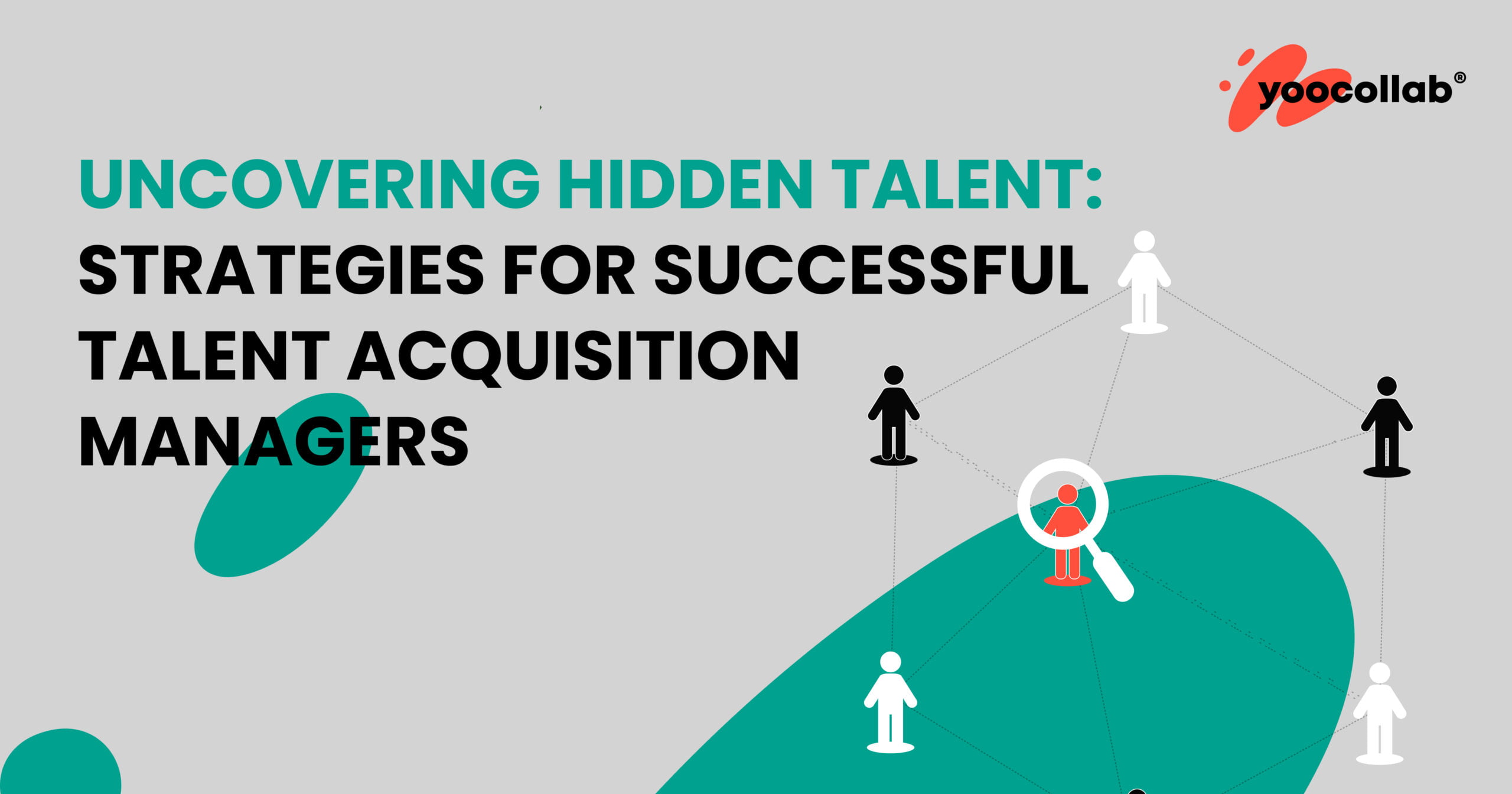 Talent Acquisition Managers play a vital role in the health and success of any organization.
They are responsible for continuously uncovering hidden talent within the workforce and utilizing creative strategies to maximize their talent acquisition efforts.
Talent acquisition managers must have exceptional skills in recruiting, interviewing, and analysing data to effectively evaluate potential employees.
Strategies such as offering competitive salaries, referral programs, use of social media platforms to identify quality applicants and developing an extensive network of qualified professionals can help Talent Acquisition Managers find the best suitable candidates for open positions. Talent Acquisition Managers should also consider ways to cultivate the existing workforce by identifying the skills each employee already possesses to help reach organizational goals.
With these strategies in place, Talent Acquisition Managers can successfully ensure that any organization finds the right fit, maximizing its potential and creating a strong team of talented individuals.
What does a talent acquisition manager do on a day-to-day basis?
The day-to-day tasks of a talent acquisition manager are multi-faceted and varied. Talent acquisition is the best way to ensure companies achieve their goals by ensuring they hire the best possible people for their roles. A Talent Acquisition Manager walks this line every day and acts as a bridge between the hiring team and potential applicants, helping ensure the company finds the best possible fit for any role they're looking to fulfill. 
This can mean staying current on trends in finding, attracting, motivating, and retaining talent or researching potential candidates and resources. 
They also have to have excellent communication skills in order to effectively promote open positions, assess resumes, and hold effective job interviews with suitable job seekers.
 For this reason, under the umbrella of Talent Acquisition Managers are also designated Talent Specialists who might work on specific tasks within recruitment that require extra attention or expertise.
The skills and qualities that are necessary for the job
A talent acquisition manager or talent acquisition specialist is highly sought-after in today's competitive job market. Talent acquisition requires a wide variety of skill sets, ranging from both management and entrepreneurial qualities; it's not for those who are timid or lack the capacity to take initiative. Such positions involve communicating with potential job applicants, managing staff, as well as making judicious decisions to ensure that key departments within a business are adequately staffed. It also involves creative problem solving, locating top talent, networking and interviewing candidates efficiently so that the same position won't remain unfulfilled for too long. 
Businesses count on talent acquisition managers and specialists to assess potential workers quickly, which is why recruiters must demonstrate excellent organizational skills in order to be successful.
How to become a talent acquisition manager?
Becoming a talent acquisition manager can be a rewarding and exciting career choice. It requires knowledge of both benefits, strategies and tactics on how to attract and acquire the most talented employees possible. To become a talent acquisition manager, it's important to start out as an entry-level talent acquisition specialist and gain experience in the field. 
This can include reading up on recruitment techniques, such as job postings, effective interviewing techniques and best practices when making hiring decisions. Additionally, gaining knowledge on trends in the workforce will help you build your ability to identify great candidates. With significant work experience in the field, one could ultimately reach success as a talent acquisition manager by possessing excellent sales and negotiation skills with potential applicants, great networking skills to get referrals from other professionals within or outside of the organization and the ability to collaborate with senior leaders for cohesive talent strategies that align with the overall business goals. 
While becoming a skilled talent acquisition manager takes time, dedication and hard work, this career path is highly rewarding for those who pursue it.
The benefits of working as a talent acquisition manager
Working as a talent acquisition manager is an incredibly rewarding career. It offers the opportunity to work in an industry that's constantly evolving and one in which you are helping people realize their aspirations of taking on their dream job.
As a talent acquisition manager, you will be responsible for acquiring, developing, and managing the talent pool of your organization. You'll use both traditional and innovative methods to attract candidates with the right skills and attitudes for the organization.
The role involves being proactive in speaking to potential applicants, mining data and keeping up-to-date with current trends in order to effectively manage sourcing channels.
The ability to successfully match a candidate's skills and experience with the requirements of each available job is highly rewarding, making it an extremely fulfilling role.
Final thoughts:
Talent acquisition managers are constantly looking for new and innovative ways to find the best talent. However, what if you could tap into your current employee base to find hidden talent? In this blog post, we've outlined four strategies that successful talent acquisition managers use to uncover hidden talent within their organization. 
Try out these strategies and see how they work for you! 
Do you have any tips to share on how to successfully uncover hidden talent?
If you are looking for tech talent, make sure to check our dream team and get in touch with us if you want to hire them for yout project.