The Highest Paying Areas for Web Developers: Where to Move for Maximum Earnings
Feb 7,2023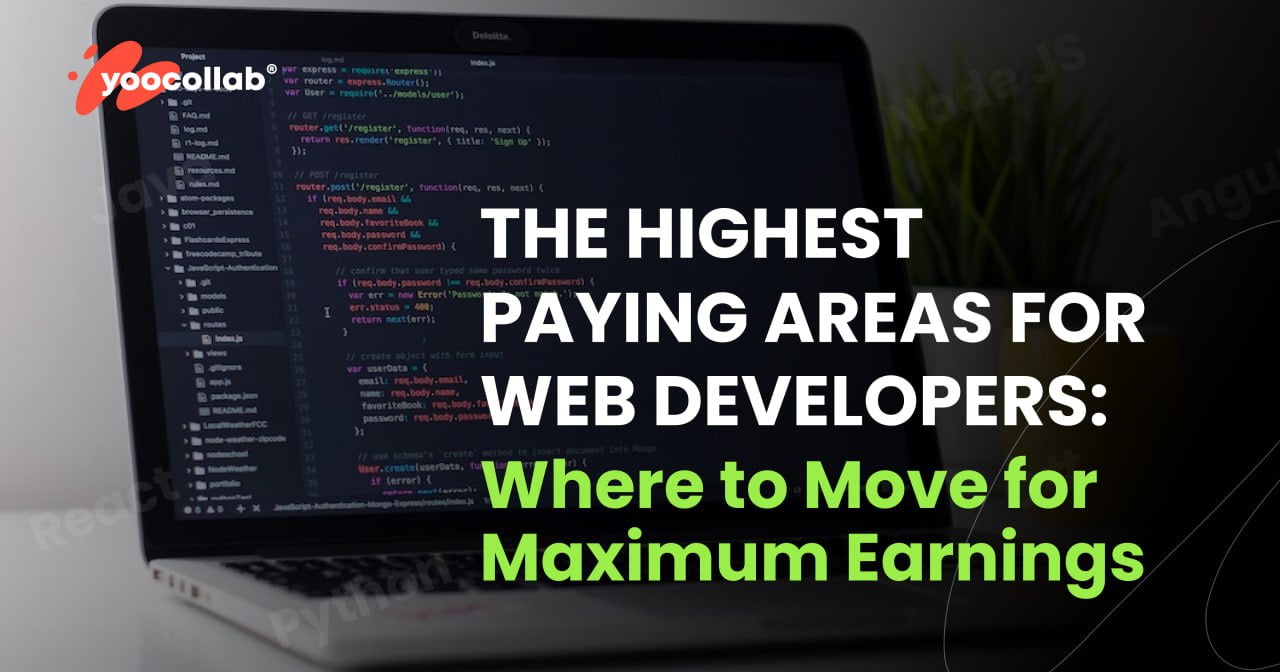 Which Web Developer has the highest salary?
Web Development is one of the fastest-growing and most promising career paths, with web developers leveraging their programming and coding skills to create web applications. But as any web developer would agree, the ultimate measure of success is salary, so it's important to consider which web development role can get you the highest web developer salary.
Of course, experience is key within this sector and different web development disciplines command higher salaries than others, ranging from UI/UX Developers to Frontend Developers.
However, certain roles consistently hold more impressive salaries than others such as DevOps Engineers or Full Stack Software Engineers. With specializations in these areas, web developers are able to gain significant increases in salary as they tackle a variety of challenges.
Is Web Developer a hard job?
Becoming a web developer can be a challenging but rewarding career path. It requires an understanding of web development including coding, web design, and web programming. 
With those web development skills in hand, web developers are able to create websites and software applications tailored to various needs. The web developer salary is competitive which only encourages more individuals to learn web development skills in order to make a living from doing what they love. 
As technology advances, there are more opportunities for web developers in virtually any industry so it should come as no surprise that web developer is quickly becoming one of the most popular occupations today.
How much does a Web Developer earn?
Web development can be a lucrative career path for someone with technical and coding skills. Salary for web developers depends on a number of factors, such as their experience level and education, the size of the company they work for, or even the particular niche of web development they focus on.
Generally speaking, web developer salaries are competitive and many web developers make excellent money. In fact, web developer salaries in the United States tend to range anywhere from $45,000 to $105,000 per year according to PayScale.com – making web development one of the most financially rewarding careers available in tech-related industries.
Where to Move for Maximum Earnings ?
According to the Bureau of Labor Statistics, these are the highest paying states for web developers as of May 2017

 California is the top paying state with an annual mean wage of $123,620

New York and Washington D.C. are close behind with annual mean wages of $117,640 and $115,230 respectively

Texas and Virginia round out the top five with annual mean wages of $109,350 and $107,560

If you're looking to move for a higher salary as a web developer, consider one of these five states
But be aware that cost of living can vary significantly from state to state – so do your research before making any decisions
What skill is best for a web developer?
Web development is one of the most lucrative careers in the present job market. A web developer has a wide range of skills to draw upon, but which skill is best for web developers? More than just having basic web development and coding knowledge, web developers need to have excellent troubleshooting abilities for diagnosing and resolving technical issues as well as be able to create clean and efficient code. 
Good web developers should also know how to write algorithms and function calls, identify weaknesses in web systems, optimize web performance, and collaborate with project stakeholders. 
Knowing how much to ask for and negotiating web developer salary can be an overlooked yet crucial skill that can make a huge difference in career success.
Is web developer a happy job?
For web developers, working brings a sense of accomplishment and satisfaction. With web development continuing to grow in popularity, web developers are increasingly in demand. 
This job security translates into an ideal web developer salary as well. While it is a difficult job that often requires commitment and dedication, web developers welcome the challenge as they get to work with new technologies and ideas every day.
The reward is worth it – web developers find happiness in being able to contribute to the success of businesses that rely heavily on web technologies. With a competitive salary and knowledge that their efforts help business growth, web developers have plenty of reasons to smile.
Conclusion:

Although location doesn't necessarily guarantee high wages for web developers, these cities and states boast the highest average salaries in the field. Those looking to move for maximum earnings potential should consider one of these areas as their next destination. 
And if you're not ready to make a geographic jump just yet, don't worry—there are plenty of other ways to increase your salary as a web developer. Check out  our blog post  contact us  to learn more about how we can help you achieve your career goals.