Remote Work Culture: 6 Ideas For Companies To Build Strong Virtual Teams
Oct 21,2022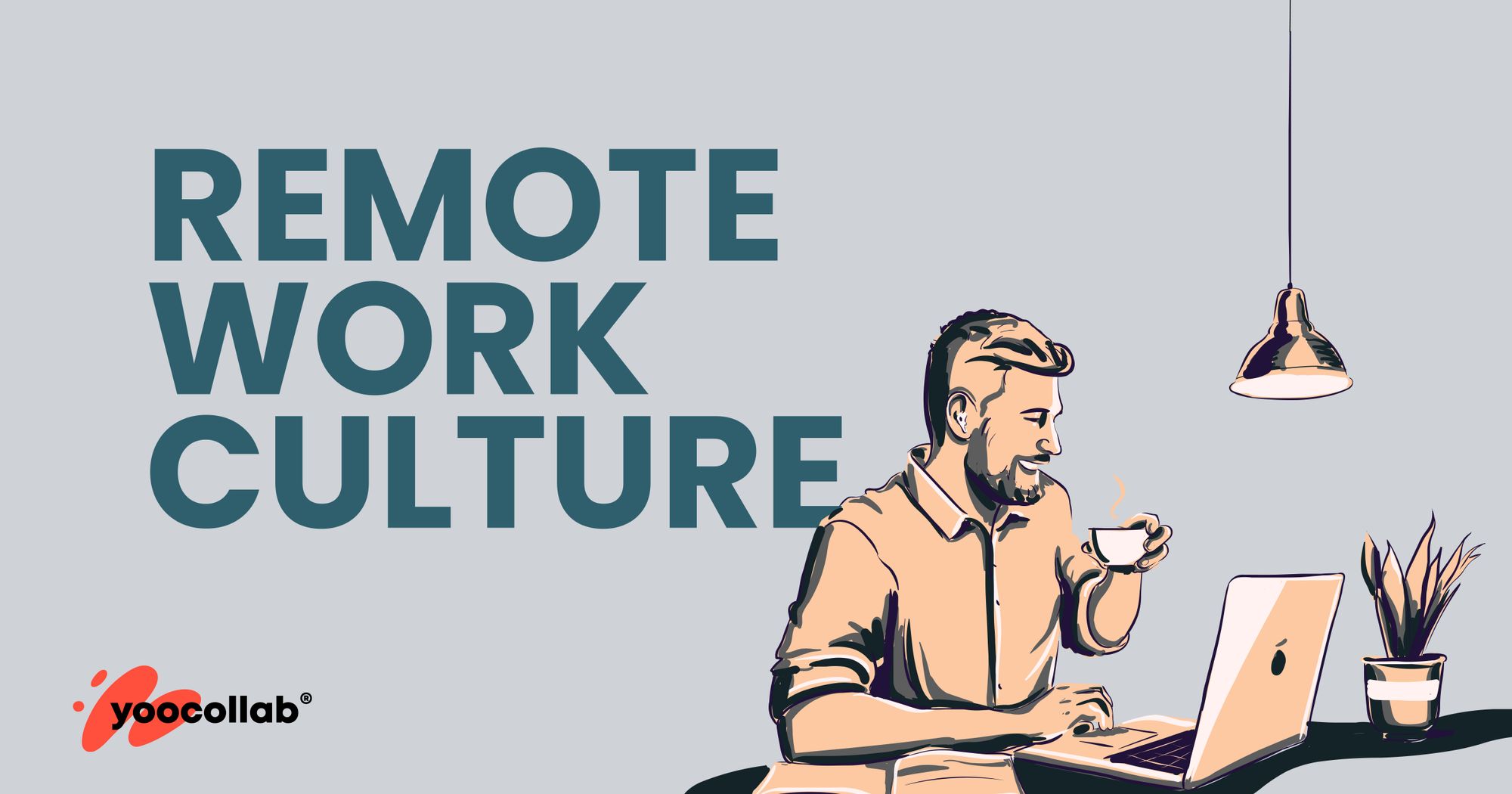 Remote work culture can be a challenging concept for many companies, as it requires a more intentional effort to establish trust and mutual respect between teammates.
To build strong virtual teams, companies should prioritize face-to-face interactions whenever possible, provide clear expectations on how corporate values are connected to remote work, ensure everyone has the right digital tools and communication systems, set clear lines of accountability and goals, create an atmosphere of inclusion by blocking off time for team activities or social gatherings outside of work hours and keeping everyone informed through transparent communication. When done thoughtfully, these six ideas will help foster a healthy remote work culture that benefits everyone.
Sometimes, products can be built in a matter of weeks or months. What takes a long time to build is the team behind the product and the work culture driving the end result. With the developments pandemic brought, this already not-so-easy task has become even more challenging: creating a collaborative bond between colleagues sometimes separated by thousands of miles can be hard. However, as more people transition to working from home, and more businesses start to hire remotely, companies need to develop a long-term approach to adapting to this decentralized working system to succeed.
Building a remote work culture is the best place to start. However, it's not so easy and comes with a set of unique challenges. To help you with this, in this article, we are taking a closer look at what work culture is, why it's important, and what steps you can take to create successful remote teams.
What is Remote Work Culture?
Let's start by understanding what work culture is. If defined simply, work culture is the connection and the bond between team members, who work on the same project, follow the same goal and are driven by the same values. It's a connection that goes beyond ticking off tasks, but rather a feeling of camaraderie and belonging to something bigger. This team bond and company work culture are what define the organization, and are, in fact, more important than salary to 56% of employees.
Remote work culture is the same bond with the only difference that your team members won't be in the shared location. They can work from the comfort of their homes located in the same city, or be on different continents and time zones. This is where the challenges come in, as feelings of isolation and detachment can arise. A good remote work culture gives employees a sense of belonging to a team and connects them through shared values and experiences.
Why is Remote Work Culture Important for Companies?
Creating a workplace that encourages participation and input is extremely important for any company, even those that carry out their operations virtually. Read on to learn why you need to invest time and resources to create a supportive and welcoming environment.
Better employee fit –

When looking for jobs, people usually look for companies whose ideas and culture align with their values. Having a company and work culture in place will help you attract applicants and future employees who share your beliefs and goals.

Reduced feeling of isolation –

While working remotely does have numerous benefits both for employees and the company, it comes with downsides as well. One of the most prominent ones is the feeling of isolation and disconnectedness. Work culture, even remote, can help your employees to still feel like they are part of a group working towards a common goal, thus reducing the isolation.

Higher employee retention –

Studies

show that companies that have a strong work culture report higher engagement and more involvement in company affairs among employees. Opportunities to interact with other professionals, develop skills, and grow are just as important as financial compensation when it comes to making people stay in your company.

Improved performance –

Company culture is the main driver of the work, and hence the outcome. When the employee feels supported and has a dedication to the company and the coworkers, they will put more effort into their work as well.
It wouldn't be an exaggeration to say that your company culture is what makes your company your company. In the eyes of your employees, it is what distinguishes you from others and makes it a place where they want to have their contribution.
Building Successful Remote Teams
Now that we know what remote work culture is and why it's important for your business, let's take a look at how you can build it. While each company is unique, and circumstances are different, there are some tried and tested tips and tricks that have proven to be useful for remote teams worldwide. Here are some of them.
    In-Person Meetup Options
This may not work for teams with employees in different countries, but if your team is located in the same city or territory, occasional in-person meetups will benefit you greatly. If possible, have a separate budget setup to organize occasional meetups or weekend trips. This can help you put a face behind usernames, forge connections between team members, and simply make great memories.
  Try Remote Team-Building Activities

If in-person meetups are not an option, and can't happen too often, you can try going with remote team-building activities. From "show and learn" sessions to introducing friendly challenges to virtual board game nights can really assist in keeping your remote workers together as a team no matter where they are.
  Develop Handbooks and Relevant Documentation
Having your companies, as well as each department's goals documented and accessible to your team at all times may not be the first thing that comes to your mind when thinking of remote work culture. However, it's an important step that reminds your employees what they are working toward. When physically apart from the team, it can be easy to lose the big picture. Having all the discussions, ongoing activities, and tasks collected in one place can act as some sort of a "digital whiteboard" that makes the work process much clearer.
    Allow flexibility
One of the main benefits of remote work is flexibility. It's also what remote workers appreciate the most. Team communication is important and having the team available at the same time sometimes helps to speed up the work, it's true. However, the flexibility you give to your team members to go to a dentist's appointment or take their kid from school without having to ask permission every time can go a long way in building trust and helping the employee appreciate the position. As long as the work gets done and the communication between team members is kept, having fixed and mandatory work hours shouldn't be a priority.
   Maintain Work-Life Balance
Traditionally, offices were the place to work, and home was the place for rent. Remote work has eliminated this barrier. In fact, based on research by Harvard Business Review, since the pandemic has started, people work on average around an hour more every day. While this may seem like a good thing from a company's perspective, long-term effects can be damaging, as they can result in burnout and a decrease in motivation. Encouraging employees to take a break when they need it, giving them the flexibility of working hours, and discouraging working after a specific time and on weekends can help them maintain a work-life balance and avoid exhaustion.
   Collect Feedback Regularly And Iterate Accordingly
Building a work culture is not something you do just one; it's an ongoing process. And your employees are your best source to get a glimpse of how you are currently doing and how you can improve. Make sure to show them that you are open to suggestions, ask them if they have any ideas and feedback on what can be changed or improved to make your team more comfortable.
Summing Up
Building a remote work culture is by no means an easy feat. It takes time, effort, and it's likely that you'll encounter challenges and even failures along the way. However, if done correctly, it will ensure a healthy and trusting environment, where the company and employees care about each other. It will also ensure that you attract and retain the right people to your company who will be motivated with your vision and will work towards your company goals. Good luck!