Top Careers for People Who Get Bored Easily
Apr 17,2023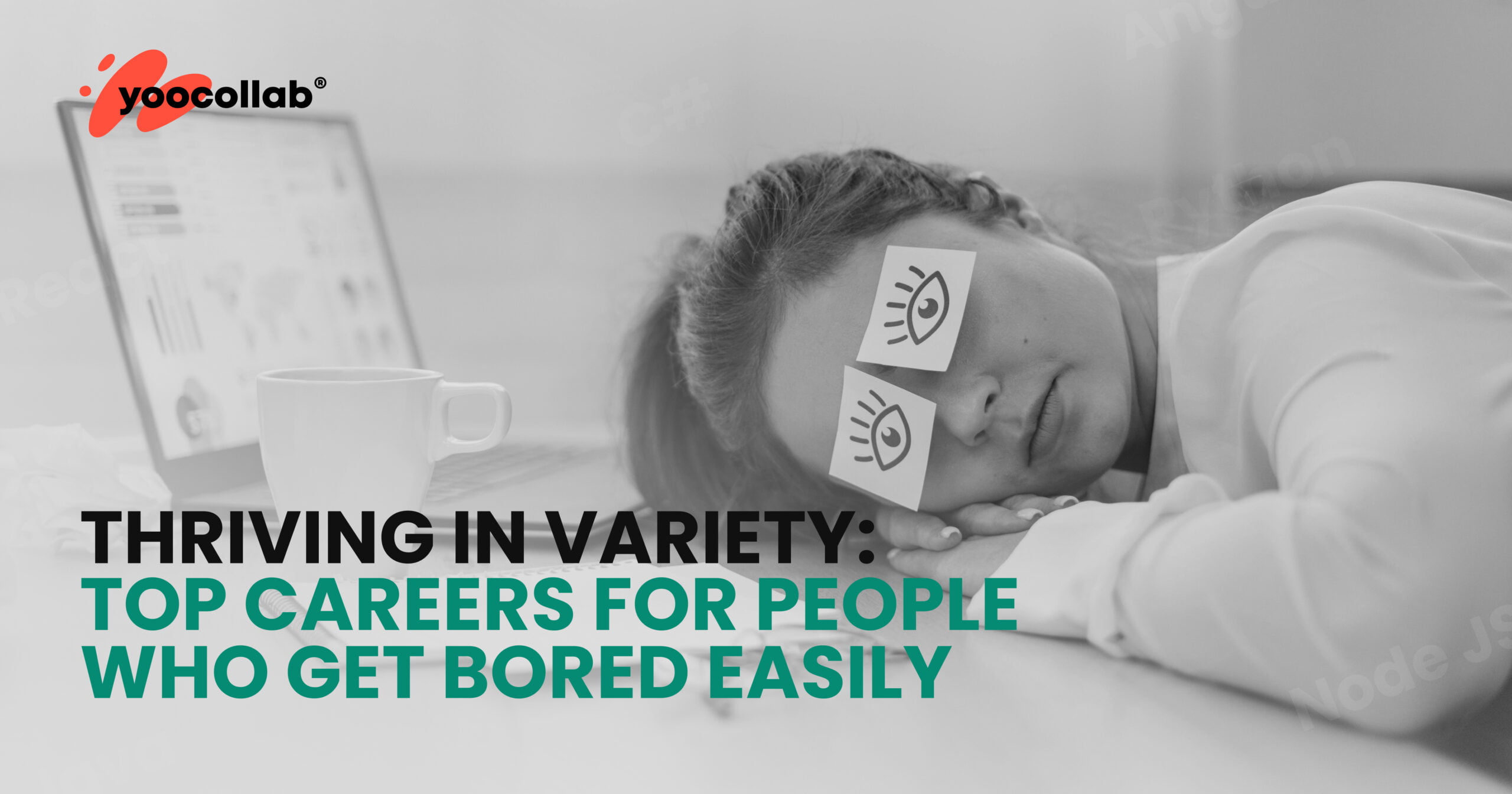 Freelance Writer – Explore the endless variety of writing opportunities
As a freelance writer, the opportunities are endless. From creating captivating blog posts to editing novels and ghostwriting memoirs, there is always something new and exciting to take on. You can dive into the world of content marketing and help businesses create compelling online content, or specialize in writing product descriptions that sell. 
There are also opportunities to write for academic journals, magazines, newspapers, and even script the next blockbuster movie.
As a freelance writer, the world is your oyster and with each project you take on, you'll discover new areas of interest and hone your craft. It truly is a career path that offers endless variety and opportunities to grow.
Social Media Manager – Develop content for multiple platforms and engage with followers 
In today's digital age, social media has become an indispensable tool for businesses to connect with their target audience. As a social media manager, the responsibility of creating content for multiple platforms and engaging with followers can sound daunting, but it can also be a rewarding experience.
Crafting compelling posts, responding to comments and messages, and analyzing metrics can all contribute to a strong and thriving online presence. Social media is not just about generating likes and followers, but it is also about building relationships with your audience and creating a sense of community. 
Being a social media manager requires creativity, communication skills, and a strong dedication to keeping up with the latest digital trends. So if you love creating content that resonates with people and enjoy communicating with your audience, then social media management may just be the career for you.
Event Planner – Create unique experiences for clients through careful coordination
As an event planner, my role is to create experiences that are truly memorable for my clients. This involves careful coordination and planning of every detail, from selecting the perfect venue to choosing the right decor to fit the occasion. I pride myself on my ability to think outside the box and come up with unique and innovative ideas that will leave a lasting impression on attendees.
Whether it's a corporate conference, a wedding, or a birthday party, every event brings a new set of challenges that I relish in solving. My goal is to take the stress off my clients so they can relax and enjoy the moment, while I take care of the rest.
 Overall, my passion for creating unforgettable experiences and my attention to detail make me an ideal choice for anyone looking to plan an event that will exceed their expectations.
Information Technology

The IT industry is constantly evolving, with new technologies and innovations emerging all the time. If you enjoy learning and keeping up with the latest trends, a career in IT might be a good fit. From software development to cybersecurity, there are many different paths you can take within the IT field.
Travel Blogger – Experience different cultures and meet new people around the world
As a travel blogger, the world is your oyster. There's no limit to the number of cultures you can explore and the people you can meet. Each destination presents a unique opportunity to dive into local traditions, indulge in diverse cuisines, and learn something new along the way. Whether you're cruising through the colorful streets of Havana or wandering through the bustling bazaars of Marrakech, every journey has a story worth telling. As a travel blogger, you have the privilege of sharing these experiences with the world and inspiring others to embark on their own journeys of discovery. 
So pack your bags, grab your camera, and get ready to explore the world one destination at a time.
Restaurant Manager – Manage a team of employees and ensure customer satisfaction in a dynamic environment 
Are you a natural leader with a passion for the culinary world? As a restaurant manager, your dynamic personality and attention to detail will be crucial in ensuring a positive customer experience in your establishment. Not only will you be leading and guiding a team of employees, but you'll also be responsible for overseeing day-to-day operations, streamlining processes, and maximizing profitability. 
From handling customer complaints to implementing new marketing strategies, every day is sure to present new challenges and opportunities for growth. 
Join a thriving industry and leave your mark on the world of hospitality as a restaurant manager.
Tour Guide – Guide visitors to exciting destinations and provide education on local attractions
Looking for a job that allows you to share your passion for travel and adventure? Consider becoming a tour guide! 
As a tour guide, you'll have the opportunity to lead visitors to some of the most exciting destinations nearby, while providing valuable insight into the local culture and attractions. 
Whether it's showcasing historic landmarks, sharing stories about the best hidden gem restaurants, or taking guests on outdoor excursions, being a tour guide is a dynamic and rewarding career path.
So if you're ready to explore your city and educate others about all it has to offer, then a career as a tour guide could be the perfect fit for you!