Hiring Freelance Developers From UpWork: What to Consider?
Oct 21,2022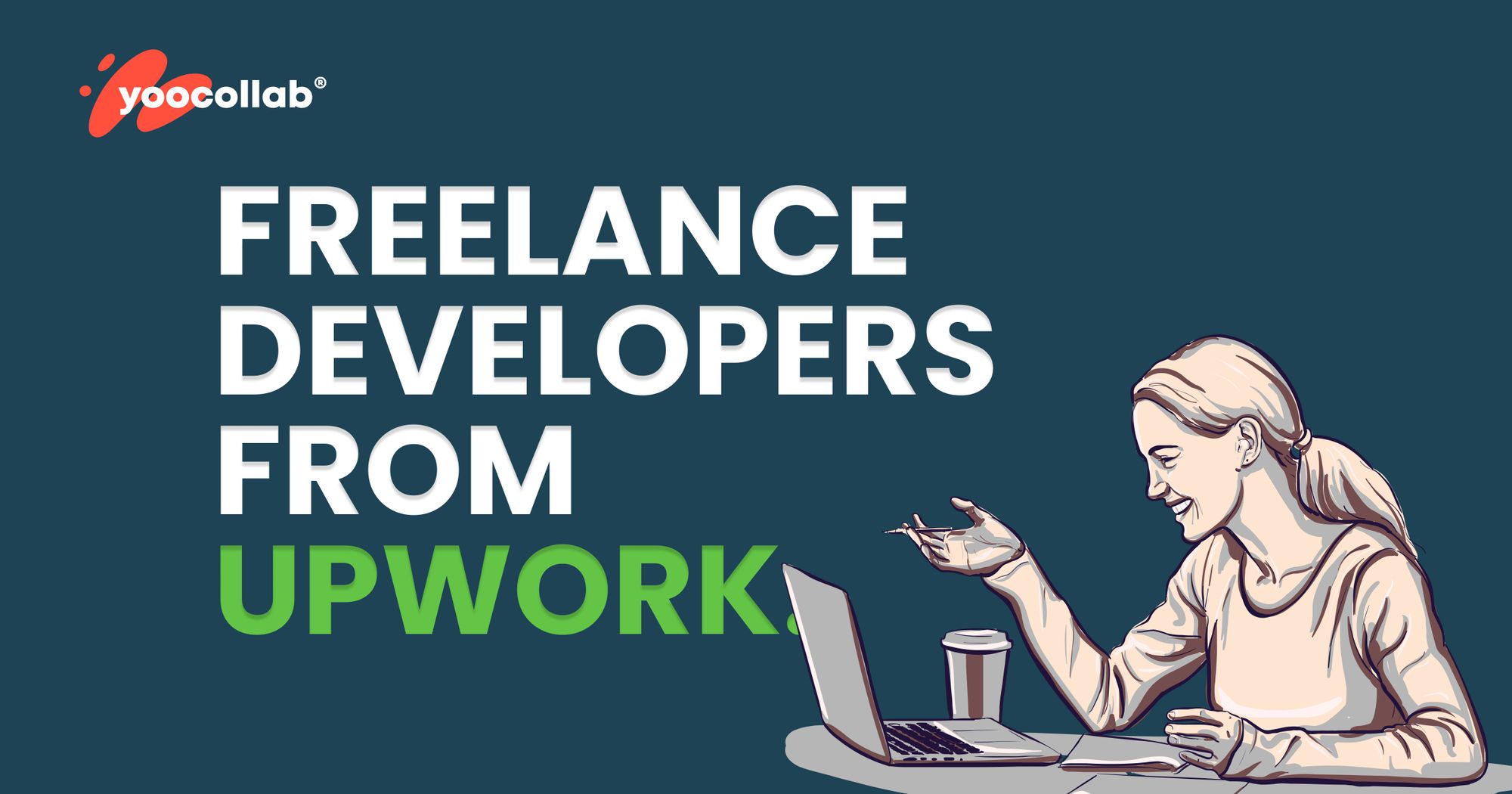 If there is one thing the pandemic has shown businesses around the world is that the future of work is remote. It gives both the companies and the professionals speed, agility, access to a larger pool of talent and projects, and maintaining open options in times of instability. Many companies caught on to these benefits and started looking for freelance developers. That's the good news. 
The bad news is, finding a professional freelance developer who'll deliver a high-quality product on time is not so easy. UpWork was one of the platforms they turned to with this goal in mind. 
While offering many opportunities for brands, UpWork and similar freelance platforms can be overwhelming at first. To help you with this, in this article, we'll walk you through the list of things you need to consider when hiring an online developer from a freelance platform.
Understanding Upwork
In its essence, UpWork is a marketplace for freelancers in fields ranging from software development to creative writing and administrative assistance. It serves as a platform where freelancers and companies connect and collaborate in the frames of different projects. Here's how it works: companies or individuals open job postings describing the project, the tasks, and who they are looking for. Freelancers then apply to the project, and if their skills match with what the company is looking for, they start the collaboration. UpWork charges the company at the beginning of the collaboration and stores the money in the cloud. They only send the payment to the freelancer once the project is complete; and if there are any issues, the payment is refunded. This precaution minimizes the risk of fraud, both for freelancers and brands looking to hire. The platform then charges a commission for its services.
Hiring Freelance Developers on UpWork
Cooperating with freelancers can have numerous benefits, but sometimes it's not the right approach for companies for one reason or another. So, before you go into the rabbit hole of looking for your ideal candidate for the developer position, let's dive deeper to understand if hiring freelancers is right for you. 
Benefits of Hiring on UpWork
Hiring freelancers touts a number of benefits brands. Let's take a look at some of them. 
Affordability – The main benefit of hiring freelancers for many businesses is the cost. Working with freelancers not only helps them to save thousands on their salaries but also on renting out office space and buying expensive equipment. Other expenses associated with having an on-site employee, such as insurance and some legalities are also reduced to a minimum when hiring from UpWork.
Access to Top Talent Worldwide – Another reason brands turn to hire freelancers on UpWork is the inability to find qualified professionals locally. UpWork gives them a chance to tap into professionals with versatile backgrounds and various skills, and hire them if they are the right fit.
Agility – UpWork lets you over time build a list of professionals who you can reach out to whenever there is a swift task, or you have a new project. While this doesn't happen overnight, in the long run, it saves a lot of time, effort, and delays associated with hiring a new team.
Downsides of Hiring on UpWork
Like everything else, recruiting freelancers also comes with its downsides. Here are they:
Managing the Process of Hiring – Creating job posts, then shortlisting and interviewing the candidates across different positions can be time-consuming. And without a properly-defined screening process, the outcome may not always be as good as you were looking for.
Work Across Time Zones – Hiring across time zones can slightly slow down the work and the communication. While these usually are not significant delays, they can become an issue in case of urgent situations, when the freelancer is not available.
Why Do Software Developers Work Freelance?
There is a relatively common misconception that often software developers (or any other professional) work freelance because they couldn't fit into the corporate world. With millions of people switching to working from home during the last couple of years, this belief started to fade. Companies began to understand that there are many benefits not only for them to hire freelancers, but for professionals to be freelancers as well. Let's explore some of the reasons why developers switch to freelancing.
Improved Productivity – The freedom to create a working environment matching the lifestyle and the personal preferences of freelancers instead of adapting to the requirements of different companies boosts productivity. And there are numbers to prove this: 76% of respondents in a survey by FlexJobs said that whenever they have an urgent task, they prefer to work away from the office. 
Personal and Professional Development – Access to projects around the world is an important catalyst for both professional and personal development. Instead of working on just one task repetitively, the developers get to interact with different tools and technologies. They also get to meet and work with different professionals around the world and learn from them.
Freedom of Choice – With freelancing, developers have the power to choose the projects they get to work on, which is not always the case when working with a company or an agency. More than ever, young people (and developers are increasingly young people) are motivated to do only the work they like, and the freedom to control what they work on is an important motivation to choose to freelance.
Final Thoughts
Hiring freelancers on UpWork or any other platform offers many advantages, but also comes with its set of unique challenges. If after reading this article you think that hiring freelancers is right for your business, it's time to start taking practical steps for finding the right person to fill in the role. By keeping in mind all the peculiarities of working with remote talent, and respecting their motivations, you'll create a win-win situation for all parties involved.