Finding top talent: The challenges of talent acquisition in the modern workplace
Nov 21,2022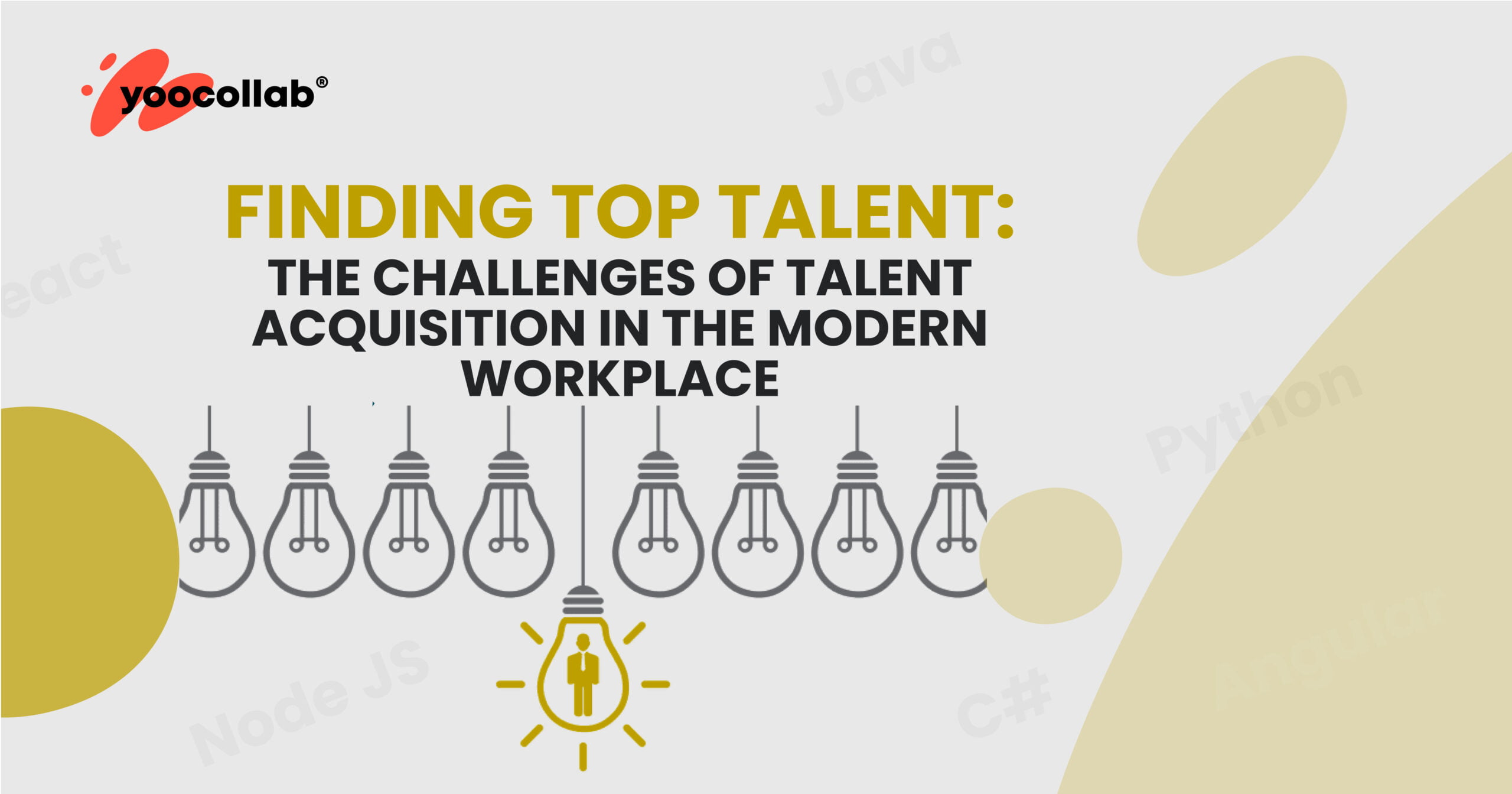 The need to find and retain top talent is ever-growing in today's modern workplace. Talent acquisition has become increasingly difficult due to the need for specialized skills, more competitive markets, and a fluctuating candidate pool.
Companies must identify high-quality candidates while keeping costs low and efficiency high in order to stay competitive.
Talented professionals can be found through research as well as by building relationships with universities, trade schools, and other job training centers.
The changing workforce and the challenges of finding top talent
The gig economy has risen significantly in recent years, leading to an increase of freelance work opportunities.
One way to do this is by offering more flexible work arrangements and opportunities for professional development. Additionally, employers should focus on building a strong company culture that potential employees will want to be a part of.  Businesses can improve their recruitment efforts by making changes.
How to assess whether a candidate is a good fit for your company?
As the saying goes, "fit" is everything. And when it comes to finding the right candidate for your company, that couldn't be more true. But what does "fit" really mean? And how can you assess whether a candidate is a good fit for your organization? Here are a few things to keep in mind:
Focus on values
First and foremost, you want to make sure that the candidate's values align with your company's values. This is important because it will help to ensure that the candidate is motivated by the same things as your other employees and committed to your company's mission
Evaluate skills and experience
You'll want to look at the candidate's skills and experience. While it's important that they have the required skills and experience for the role, you'll also want to make sure that their skills are a good match for your company culture. 
Look for team players
Finally, you'll want to consider how the candidate would fit into your team. It's important that they get along well with others and that they would be able to work effectively as part of a team. By taking all of these factors into consideration, you'll be able to assess whether a candidate is a good fit for your company.
The importance of recruiting in a competitive market
In today's competitive job market, it is more important than ever to make sure you are recruiting the best candidates for your open positions. The first step in doing so is to identify what your company is looking for in an employee. 
Once you have a clear idea of the skills and attributes you need, you can begin to source candidates who meet those criteria.
There are a number of ways to find potential candidates, including online job boards, social media, and professional networking sites. Once you have a pool of qualified candidates, it is important to carefully screen each one to ensure they are a good fit for your company. 
The final step in the recruiting process is to extend an offer to the candidate you believe is the best match for the position. By taking the time to recruit carefully, you can ensure that you are hiring the best possible employees for your company.
Developing an effective recruitment strategy
An effective recruitment strategy is essential for any business that wants to attract top talent. There are a number of different factors to consider when developing a recruitment strategy, but one of the most important is to identify the specific skills and experience that you are looking for. 
Once you know what you are looking for, you can begin to develop a plan for how to find the right candidates. This may involve a combination of advertising, online job boards, and personal networking. It is also important to consider how you will assess candidates, as this will help to ensure that you only hire the best possible employees. 
By taking the time to develop an effective recruitment strategy, you can ensure that your business has the manpower it needs to succeed.
Tips for attracting top talent to your company
Recruiting the best employees is essential for any company that wants to stay competitive. In today's business world, there is an ever-increasing demand for top talent. So how can you make sure that your company is attracting the best and the brightest? Here are a few tips:
Focus on your employer brand
Candidates should know what makes your company unique and why it would be a great place to work. Be sure to communicate your company's values, mission, and culture through all of your marketing and recruiting materials.
Invest in a strong recruitment process
This includes everything from writing killer job descriptions to conducting thorough interviews. You want to be sure that you are attracting quality candidates and making the best hiring decisions possible.
Offer competitive compensation and benefits


This is one area where you can really set your company apart from the competition. Offer benefits that will appeal to top candidates, such as flexible work hours, telecommuting options, and tuition reimbursement.
By following these tips, you can give your company a better chance of attracting top talent. Remember, the competition for good employees is only getting stronger, so it's important to do whatever you can to get an edge.
To sum up:
The challenges of talent acquisition are significant in the modern workplace.
With the ever-changing landscape of the workforce, it can be difficult to find and retain top talent. The use of technology has made it easier to connect with potential candidates, but has also made it more difficult to stand out from the competition. In order to successfully find and retain top talent, organizations must be willing to invest time and resources into their talent acquisition strategies. 
By understanding the challenges of talent acquisition and taking steps to address them, organizations can ensure that they are able to attract and retain the best employees.
If you need to build a team for your current project, feel free to contact us for consulting and our team will help you succeed in your talent acquisition process.