Exploring the Latest Innovations in Information Technology
Mar 1,2023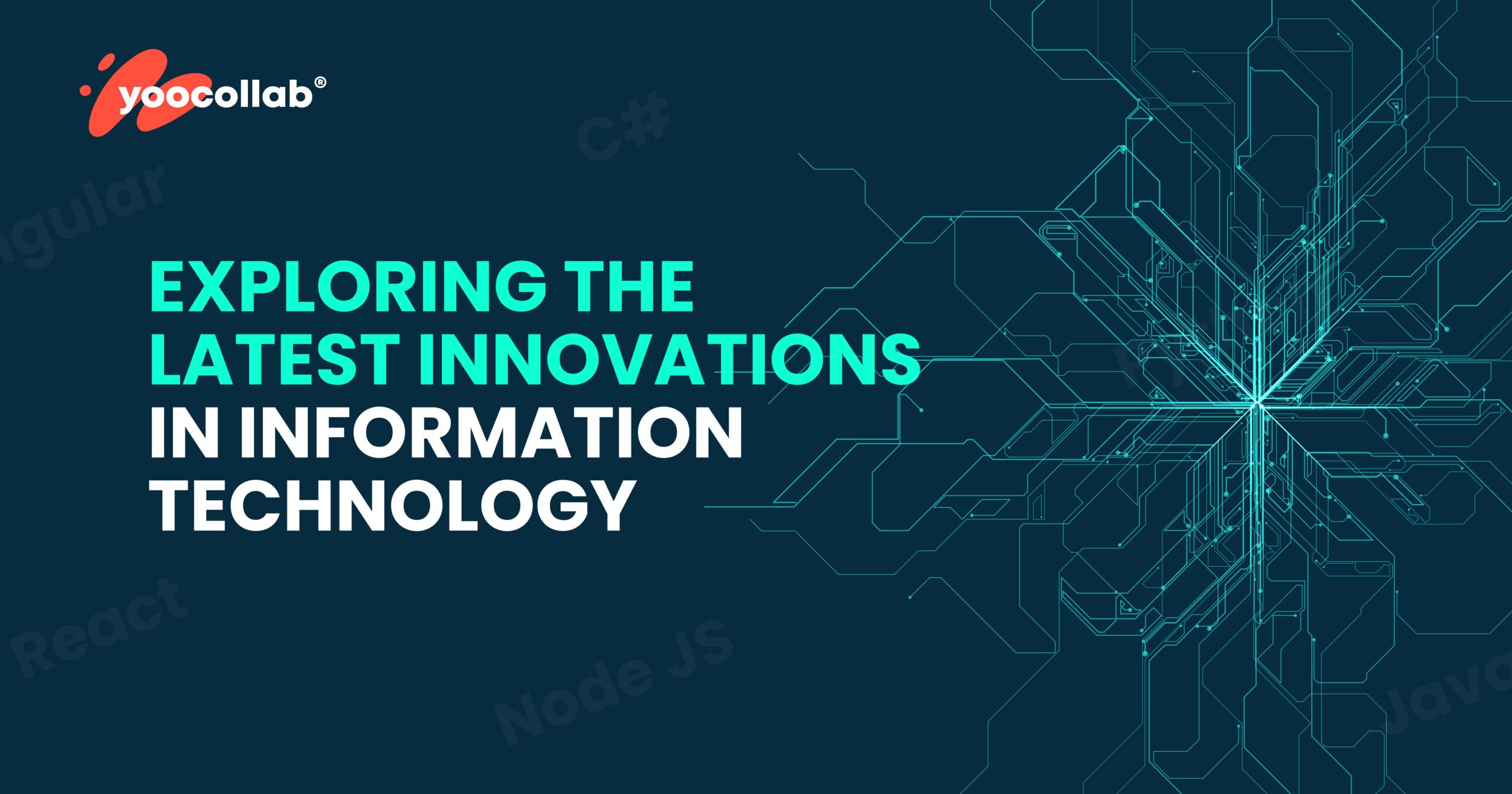 The increasing popularity of cloud computing and its many benefits
Information technology is constantly changing, and cloud computing is no exception. In recent years, the increasing popularity of cloud computing has made it easier for individuals and businesses alike to store and access data on the internet instead of using physical hard drives.
The benefits of this technology are numerous – it increases efficiency by allowing collaboration between numerous parties across multiple devices, provides secure storage of information, reduces costs associated with hardware maintenance, and can provide access to user applications without worrying about the code or operating system being used. 
As the demand for cloud computing continues to grow, it's no wonder why so many organizations are turning to this cost-effective and efficient form of information technology.
How big data is changing the way businesses operate?
Information technology has been transforming business operations for many years and big data is the next step in that journey.
By leveraging big data software, businesses are able to gain insight into customer habits, find new patterns in sales data, and create more effective strategies for growth. With the right technology investments, businesses can gain access to deeper levels of data that can be turned into actionable information used to improve processes, enable faster decisions and drive better outcomes. 
As companies continue to recognize the invaluable impact that big data is making on their bottom line, they are investing more in gathering large amounts of information and using it efficiently to give them the competitive edge they need to succeed.
Here you can take a look on what are the most popular programming languages in the coming years.
The rise of social media and its impact on communication
Social media has revolutionized the way we communicate with each other, with its impact on communication being both profound and far-reaching. Information technology has enabled us to transcend physical boundaries and connect with people from all around the world, often for free. Social media platforms such as Facebook, Instagram and Twitter allow us to share thoughts, ideas and experiences in unprecedented ways – instantly spreading knowledge, capturing moments of togetherness or simply deepening connections over a distance.
As a result of our increasing dependence on technology and social media, traditional forms of communication have been taken up to a whole new level; no longer is handwriting letters or sending postcards our only means of staying in touch with loved ones. In summary, social media has significantly changed the fabric of communication as we know it today.
Mobile technology and its growing importance in our lives
Information technology has changed the way we live and work today- with more people around the world using mobile technology than ever before. This isn't surprising, since it offers both convenience and cost savings in terms of communication, travel, and entertainment.

We now have instant access to news updates, maps, shopping opportunities, banking services and more through our phones – all at the touch of a button. It's no surprise then that mobile technology has become an increasingly important part of our daily lives. 
It's vital that we stay up-to-date with developments in this space to ensure maximum efficiency and continued enjoyment from the technologies available to aid us in our lives.
The future of information technology and what to expect in the coming years
Information technology (IT) has undergone a tremendous transformation over the years, resulting in breakthroughs that have helped to unlock new realms of possibilities. With every advancement in technology, we can expect to see numerous advancements with IT being no exception.

As we move forward into the future, it's likely that many of our current technologies will be completely replaced and reinvented as we witness AI, robotics and automation become more prominent fixtures in our everyday lives.
 Information technology will continue to evolve at an ever-increasing rate, and what this means for us is unlimited potential when it comes to innovations that serve the greater good both now and in the coming years.
Conclusion
Information technology is changing the way we do things, and it's something worth paying attention to. 
It empowers us to build tools that make us more competitive and help improve efficiency. We've seen amazing gadgets emerge, such as self-driving cars and smart homes, that can significantly improve our lives. 
We've discovered instances where computer data can give us deep insights on how to create products that are better suited for our needs. However, despite all these revolutionary inventions, there's still so much potential left untouched.