A Brief Story of Python Programming Language
Oct 21,2022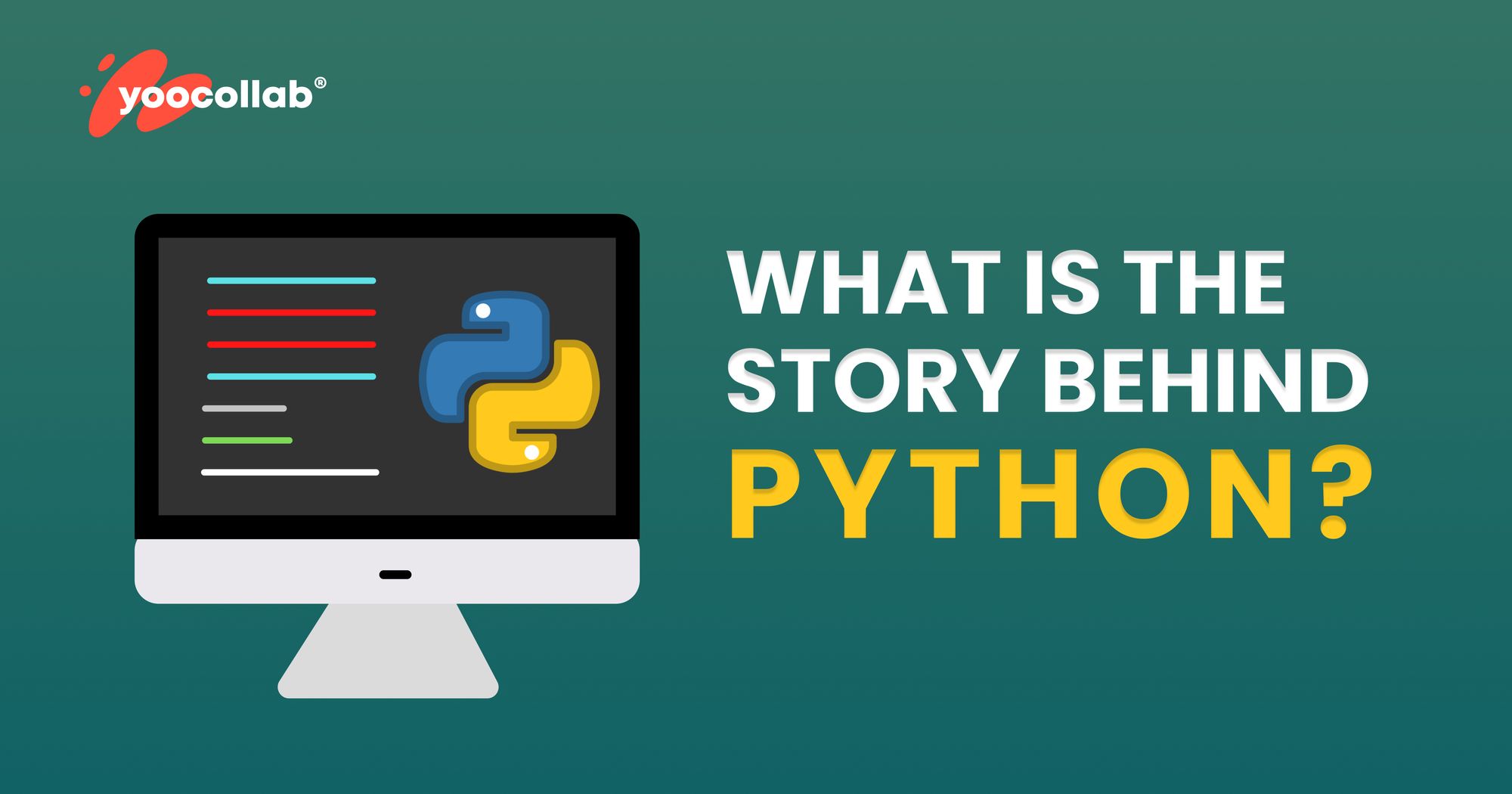 Look through any list of top programming languages, and chances are that Python will be on that list. A general-purpose language, Python has many benefits that make it a beloved tool in the corporate world, academia, and other industries as well. Currently, it's especially beloved among machine learning specialists and data scientists, among others.
But how did Python come to be, and how did it become what it is today? Turns out, it has a fascinating history. In this article, we'll briefly go into Python's history, and then try to understand how it is used today.
Python: A Story
Origins
Implemented in 1989 by Guido van Rossum, Python, like many other programming languages, has been around for a while now. Van Rossum is the main author of Python and has named the language after Monthy Python's Flying Circus, a 1960s comedy classic. Since its establishment, the language has been constantly growing in popularity, becoming one of the main tools software engineers and developers around the world use today. 
The first version of the language published in 1989 was labeled as version 0.9.0, and the code has already contained classes with inheritance, functions, exception handling, and many other data types. Notwithstanding this powerful start, the language was by no means perfect and required further improvements. In 1994, version 1.0 was released that was significantly improved, and included many new features such as lamda, map, filter and reduce, to name a few. With every subsequent launch, Python was further improved and introduced new features. Van Rossum aimed to make programming accessible to everyone, and it is one of the reasons Python is such a clean programming language that is easy to pick up even for beginners.
Version 2.0 introduced list comprehension and garbage collection to Python, two prominent features that were central to the development of the language. Further updates of this version included support of nested scopes, unification of types and classes into a single hierarchy, and the addition of the "with" statement to the language. The 2x series stopped at 2.7, having given rise to the development of version 3.0. 
Version 3.0 of Python was launched in 2008 with the aim to fix all the critical bugs of the previous versions by "removing old ways of doing things." The version of the 3x series has included some wonderful updates, such as the built-in print function, unifying str/unicode types, removing backward-compatibility features, including old-style classes, and many more. Python version 3.0 is not backward compatible with the earlier versions. 
Zen of Python
The Zen of Python is a list of guiding principles for writing computer programs developed and proposed by Software Engineer Tim Peters in 1999. He wrote and sent it to the Python mailing list. The story goes that he initially planned to have 20 principles, leaving the 20th for van Rossum himself to write, who never did. Here is the list of principles: 
Beautiful is better than ugly.

Explicit is better than implicit.

Simple is better than complex.

Complex is better than complicated.

Flat is better than nested.

Sparse is better than dense.

Readability counts.

Special cases aren't special enough to break the rules.

Although practicality beats purity.

Errors should never pass silently.

Unless explicitly silenced.

In the face of ambiguity, refuse the temptation to guess.

There should be one — and preferably only one — obvious way to do it.

Although that way may not be obvious at first unless you're Dutch.

Now is better than never.

Although never is often better than

right

now.

If the implementation is hard to explain, it's a bad idea.

If the implementation is easy to explain, it may be a good idea.

Namespaces are one honking great idea — let's do more of those!
How Python is Used? 
During its long history, Python developed into a functional and effective programming language that is an in-demand skill used by millions of specialists around the world.  But what is Python used for? We've briefly mentioned that it is used in different industries, now, let's take a closer look at some of the usages of Python.
Data Analytics and Visualization
Data analytics and visualization are two growing areas of computer science, and it so happens that both of them play into many areas of strength of Python. Data analysts and data scientists use Python to conduct many complex statistical calculations, manipulate and analyze data, then create data visualizations to communicate the final results. Python provides many graphic libraries using which data specialists can create both simple and static visualizations, as well as interactive ones. Plotly and Pandas are two of such visualization tools with rich features.  
AI & Machine Learning
Because of being a clear, simple, and stable programming language, as well as being open-source, Python is great for Machine Learning and Artificial Intelligence projects. It is also one of the most commonly used languages for AI and ML to write algorithms. Some benefits of Python include a large number of packages, libraries, and frameworks, as well as platform independence and a large community.
Web Development
Python is a beloved language for many developers around the world for the back-end development of their web and mobile applications. You can use it to create and read file directories, send data to and from servers, create GUIs and APIs, process URLs, ensure security, among other things. The language offers many frameworks, each of which can be beneficial depending on the final goal. The most commonly used Python Frameworks are Django and Flask.
Automation and Scripting
If your work includes a lot of repetition, chances are, you can make it faster by automating it. Python is a powerful yet simple language that can be used even by beginners to write code that can automate many monotonous tasks and make the work process a lot more effective. This process is called scripting, and it is also often used to not only automate some tasks, but also to check for errors, convert files, remove duplicates, and more. 
Conclusion
This concludes our look at the history of Python and its usage. Being around for a while now, Python has consistently improved to become one of the top 5 programming languages. From backend development to complex algorithms, Python can be the ideal tool for your project. It comes with many great features that can rarely be found together in other programming languages, thus offering unique solutions.